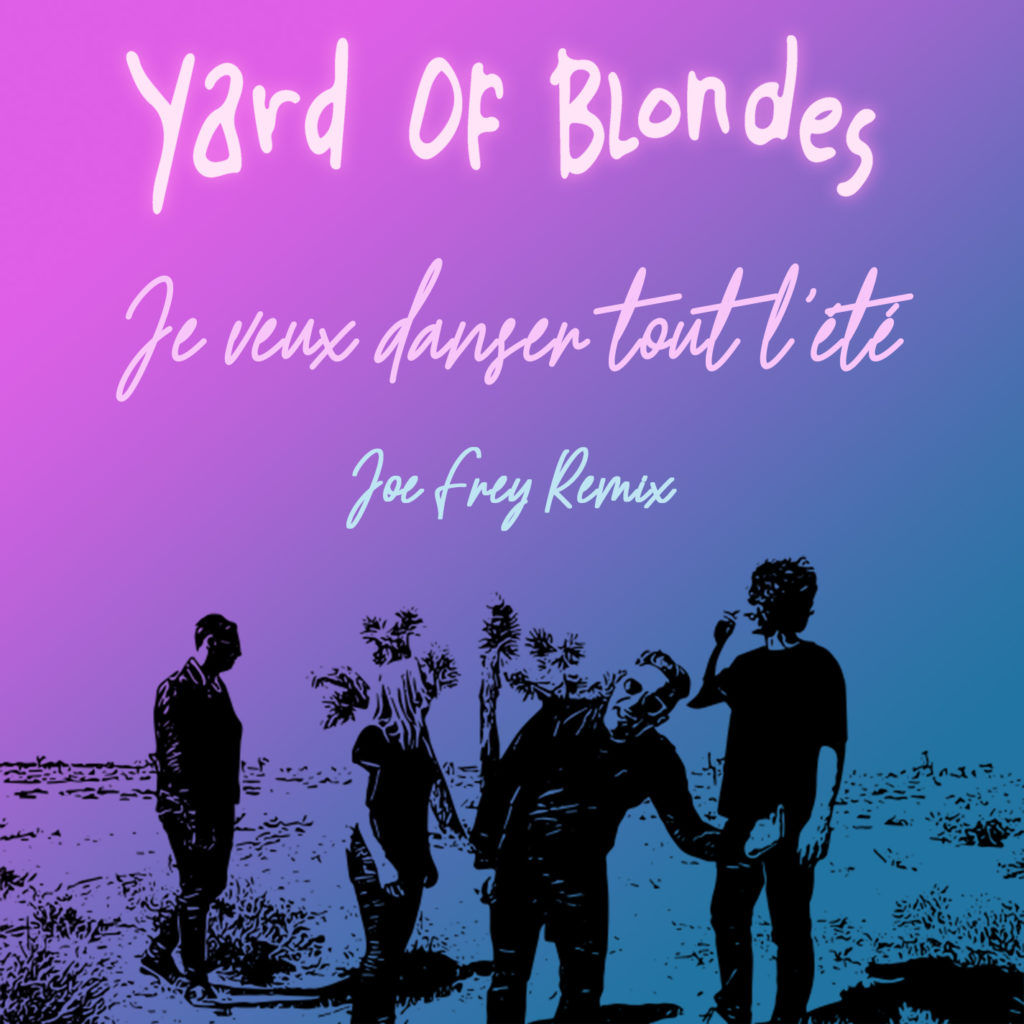 This week on Wild 1 radio: « Je veux danser tout l'été » (Joe Frey Remix)
Joe Frey is one of the 5 winners who participated in the Yard Of Blondes' remix contest organised with Wild1 radio and Soonvibes. He's one of the happy few selected over 70 submissions and his remix will be played this week on Wild 1 radio. Don't miss it:
Monday, June 22nd at 9 a.m. & 6 p.m.
Thursday, June 25nd at 11 A.M. & 7 p.m.
Satudary June 27th, at 1 p.m. and 9 p.m.
Stay tuned and don't miss Joe Frey's interview with our staff this week!
Release of the EP « Je veux danser tout l'été – Redux »
« Je veux danser tout l'été – Redux » was released on May 25th. It features all of our winners as well as a remix by famous DJ and Producer Joachim Garraud (Beyonce, David Guetta, David Bowie…):
https://distrokid.com/hyperfollow/yardofblondes/je-veux-danser-tout-lt—redux-2
The original version of the song « Je veux danser tout l'été » is already played on more than 200 radios internationally: USA, England, Japan, Canada, Mexico, Argentina and Australia mainly.
38 of the 70 remixes received are also available on the following page:
https://yardofblondes.bandcamp.com/
All the profits from the sales will be donated to the « Musicares », a fund helping musicians affected by the COVID-19.
More about the song:
"Je veux danser tout l'été" is the result of a collaboration between the famous DJ Joachim Garraud and the French rock group Yard of Blondes.
Joachim Garraud created "LA Good Vibe", a RV transformed into a completely solar and energy-independent recording studio: https://www.lagoodvibe.com/
It has been a while since the Franco-Californian rock group and the famous DJ wanted to collaborate together on a title, and once the LA Good Vibe was finished, Joachim invited the group Yard Of Blondes to come and remix their track with him in the middle of the Californian desert.
The video is already broadcasted on the CSTAR and MTV stations in France: